Time to welcome back the gothic season (yayy!!)

September is a time when temperatures shift, forcing us to seek comfort in the warmth of indoors. Indoors, we find good companionship in a mug of hot chocolate, warm socks and a good book. For me, September is a month that prepares itself for the beginning of a long winter in England. It is a month that mostly inspires me to read gothic or gothic-inspired books. If you are like me, or want to think like me, here's a small selection of my favourites that should accompany you by the warm fireplace.
In no particular order….
The Bloodletter's Daughter by Linda Lafferty
I found this book when I was researching the Hapsburg history. It is a work of fiction chronicling the life of Marketa, a local bloodletter's daughter. What I love about this writer is that she got an inspiration for this novel while touring Cesky Krumlov in Czechia, which according to her resembled a Brothers Grimm setting. The tales she heard during the times of Rudolf II inspired her to create a dark tale set in the Old Bohemia.
This would appeal to you if you are into fictional gothic stories that coexist alongside real life historical events.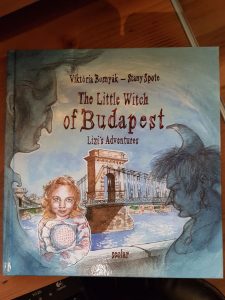 The Little Witch of Budapest: Lizi's Adventures by Viktoria Bosnyak and Stany Spote
I originally bought this book as a bed time read for a toddler but ended up reading it myself and eventually keeping the book. It turns out the story is not for toddlers – but perhaps for a child over six. I have always been intrigued by fairytales and how it differs from region to region, and from time to time. This quirky book follows a story of two witches who find a little girl called Lizi. They follow her around to see if she really is a witch. Throughout the book we get a little history lesson from major points of interest in Budapest. It has beautiful illustrations to accompany the quirky story. I think this would also make a perfect bedtime read for a young child who loves adventure stories involving witches and wizards.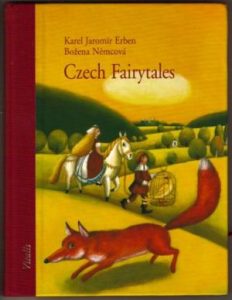 Czech Fairytales by Karel Jaromir Erben and Bozena Nemcova
This beautiful book compiles a set of fairytales passed down from generation to generation since time immemorial. Despite the stories being translated to English, they retain their distinctive features and insights. Unlike a novel, this is merely a compilation of stories found in old Bohemia and Moravia and ideal for those wanting to read only short stories. These books can be also shared with younger generation (obviously wouldn't recommend it to anyone under six). Some stories may have certain undertones that would be considered politically incorrect for today's times, but it sheds light on how fairytales were created hundreds of years ago. I also recommend it because unlike Disney's fairytales, it's a bit dark (and perfect 😉 ).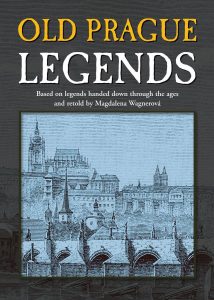 Old Prague Legends retold by Magdalena Wagnerova
Based on legends handed down through the ages, this a great book if you are planning a trip to Prague in the near future. It contains twenty-nine chapters, each named after a place or a geographical location, so it comes handy when you take this book with you on your trip. This is one for ghost story enthusiasts or those who simply enjoy urban legends. As well as taking this book on your trip, I would recommend a ghost tour while you are there. Prague is over a 1000 years old and so naturally it comes with a baggage full of stories that can either be construed as history or simply legends. I'll let you decide on this.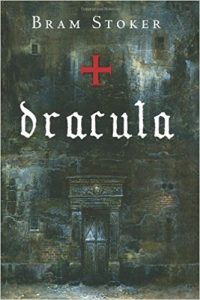 Dracula by Bram Stoker
This is one for the ages! I love Dracula and I love the way this story is told. This is a perfect book for those grim autumnal late afternoons to early evenings, with a fireplace crackling by your side. The tale follows Jonathan Harker, a newly qualified English solicitor who visits the Count in Transylvania. What I love about this book is how Stoker sets his story in a ruined castle, which is a traditional gothic setting and then moves to Victorian England; but keeping the theme of horror throughout. As a reader, you'll find that there's a power struggle of duality; such as science and superstition; good versus evil; religious salvation and satanic salvation, and so on. It's my go to book for autumn. Sometimes I'd like to read it to inspire me when I am suffering from a writer's block.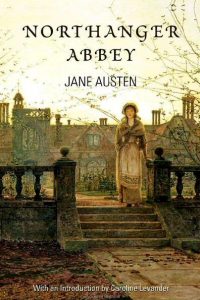 Northanger Abbey by Jane Austen
This is one of my favourite Jane Austen novels, which is basically a satire of gothic novels that were popular in the 18th Century. The story follows Catherine Morland, a seventeen year old girl who is very much fond of reading gothic novels and when she goes to stay at the Northanger Abbey, her over-active imagination takes over. Jane Austen allows the readers to take on a journey with Catherine, exploring the Abbey and revelling in its gothic appearance and the mysteries surrounding the death of a family matriarch. It's not long after we realised the foolishness of Catherine's over imagination, largely thanks to the effect gothic novels had on her. It's a very good read and if you like classics, this is the one for you.
There are many to add to the list, but I'd end up flooding this post! Let me know what your favourite gothic or gothic-inspired novels are.
Visits: 8